Let's face it, in this day and age where we can find love with a swipe and get our favorite food delivered with a tap, we shouldn't be driving around like caveman trying to get the best deal for our car's love taps. Start2Finish offers users the best (and guaranteed) way of dealing with your car's auto body repair needs.
The Basics of Fixing Your Car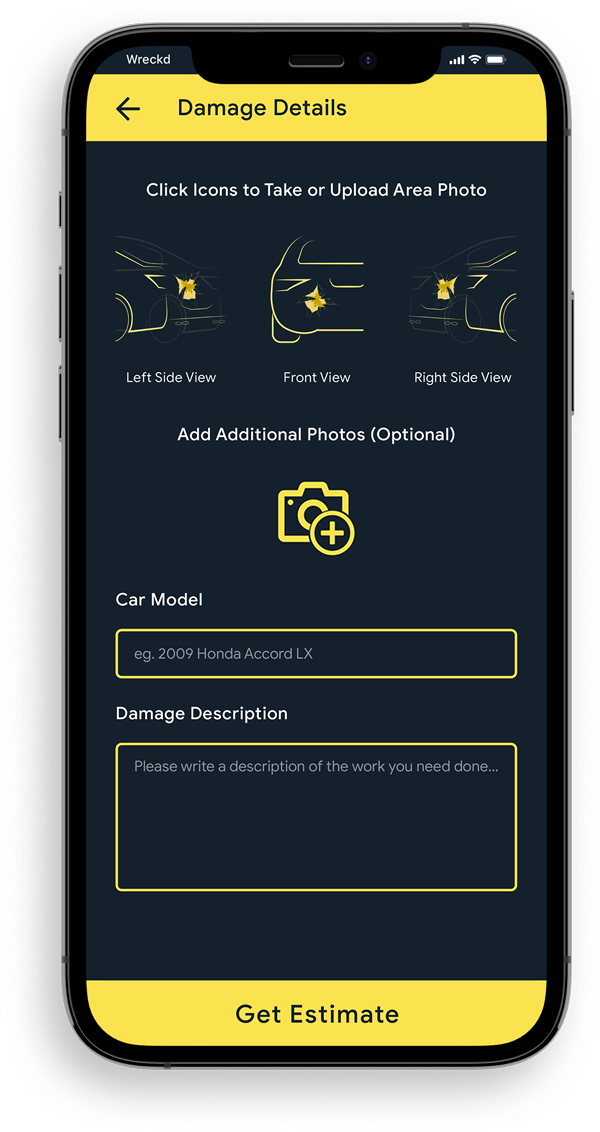 It starts with the photos (I guess a lot like the dating apps), Start2Finish requires you to take or upload at least three photos covering all the angles of the damage (left, middle, and right). The photos, along with your VIN, give body shops the ability to view the job, ask questions, and provide an estimate. Shops try to gather as much information about the work before submitting an estimate to retain a positive "Estimate Score." Users also have access to a library of written reviews that include real before and after shots to help them make the best possible decision.
This proprietary algorithm is integrated into the app and incentivizes body shops to provide the best estimate possible before the in-person quote. The algorithm will be keeping track of the body shop's original estimate and final price of work completed. The score will represent how accurate the estimate is in comparison to the final price.
Start2Finish was fully designed to eliminate the hassle and stress that existed within the repair process for both Users and Shops. Having a dent on your vehicle is a frustrating situation to deal with as it is. Fortunately, Start2Finish worked hard on releasing a mobile app that offers real solutions and effective methods to start and keep track of your repairs. From scheduling (or rescheduling), to secure payments and constant real-time updates, users with dents now have a reliable source to turn to for auto repairs.
One huge misconception that exists for everyday people is that we must choose the first shop our insurance company points us out to. As insurers, we have the right to choose which shop handles our repairs. The internet is littered with articles that mention the unfair treatment of body shops by insurance companies and how it can lead to corners being cut that can ultimately affect the structural safety of your vehicle. Start2Finish allows users to post their damaged vehicle on our platform unanimously, so if you decide to go without insurance it will not raise your rates.
Start2Finish will be available for download in late December to all users in the US. Body shops throughout America are getting familiar with the technology and being educated on how to properly use it to provide the perfect user experience. Shops are as excited for the rollout of the Start2Finish app because of the unique insights it will be able to offer. From the percentage of estimates opened to conversation rates, shops will have all the insights necessary to take on a new age, post-COVID market.
The Start2Finish platform is the solution the auto body industry needs, especially in a time where limited exposure to others is encouraged. Start2Finish understands the frustration that exists in the market and is strongly committed to solving it. Utilizing data, relationships with our body shop partners, and the critical feedback we get from our users, Start2Finish will diligently work on always improving and innovating the auto body repair experience!
To keep up with the launch, check out Start2Finish's website at start2finish.app.