If you've been researching auto body repair, you've probably heard about the current parts shortage. This shortage is causing longer wait times for repairs and higher costs for parts, leaving many drivers waiting for months on parts that have been put on "backorder". Let's take a look at what's going on behind the scenes and how this could affect you.
The Current Situation of the Auto Body Parts Shortage
In 2020, the entire world was put into lockdown because of the novel COVID-19 Virus. Fast forward to 2022 & 2023, it may feel like we are getting over the COVID-19 pandemic in America. Unfortunately, in other parts of the world such as China, citizens are still facing strict COVID restrictions, leaving many factories unattended. It is interesting to note that most car manufacturers depend on China for auto body repair parts. We can blame the current parts shortage on a combination of supply chain disruptions, inactivity caused by COVID-19 lockdowns, and increased demand for cars following the pandemic. The result? A serious lack of necessary auto body repair parts like bumpers, fenders, headlights, and more. As a result of this shortage, many auto body shops are having to wait weeks—if not months—for certain parts to arrive. This can create major delays in your repair timeline as well as cause some part distributors to charge more for certain parts due to inflationary pressures from suppliers.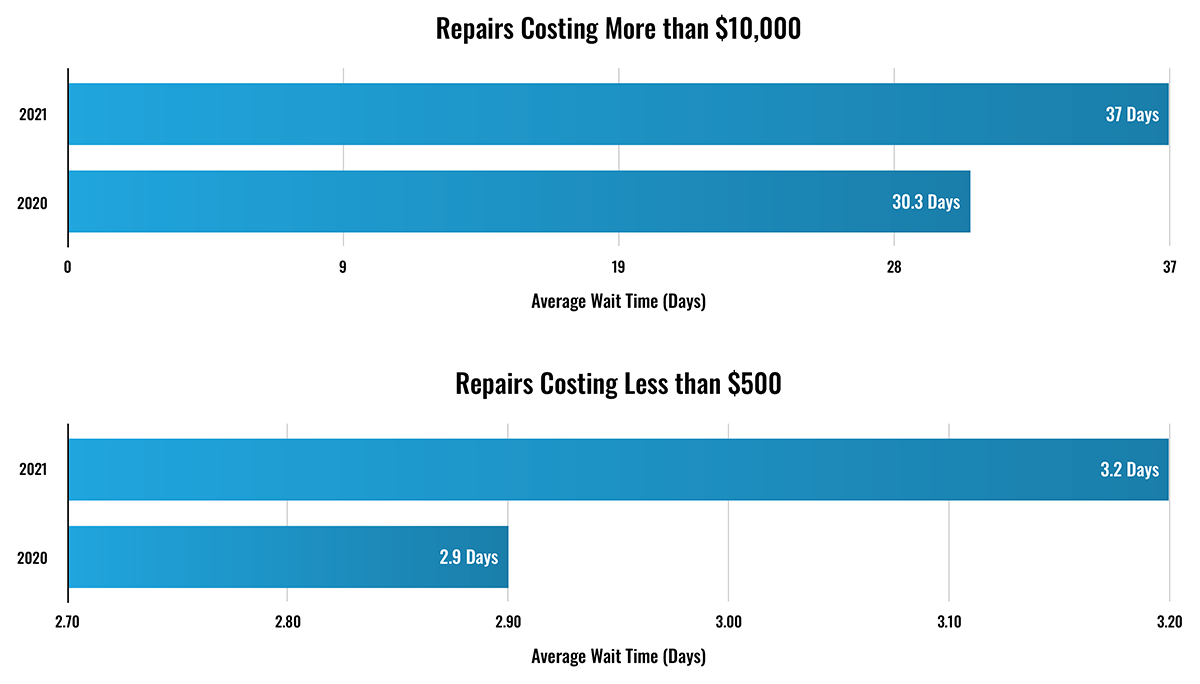 What Can I Do About It?
If you are a DIY kind of person, there are some options for you to consider if you would like to hunt down your part for yourself. One option is to look into used or recycled parts such as LQK. These are vehicles that have been totaled and taken to a junkyard. Many of these vehicles still have useful original manufacturer parts that can be helpful to someone searching for parts such as yourself. Many times, these may be cheaper than buying new ones and fit better than aftermarket parts. Another option is to reach out directly to your local car manufacturer's dealership; they may have access to both new and used parts that you wouldn't find elsewhere. Finally, if neither of those options appeals to you or isn't viable given the severity of your damage, reach out to Start2Finish to discuss more sourcing parts for your repair and how best to proceed with finding a certified shop that will have your parts ordered in the queue in the meantime.
The current auto body repair parts shortage is presenting unique challenges for drivers, auto body shops, and insurance companies. While it can be frustrating when certain parts aren't immediately available or cost more than expected due to inflationary pressures from suppliers, there are still options available such as looking into used or recycled replacement pieces or reaching out directly to dealerships for help sourcing needed components. Fixing your vehicle's damages can get tricky in today's production crisis. Download Start2Finish on your iOS App Store or Google Play Store to receive support from a dedicated agent on how to best proceed with your repairs and part sourcing!